"Real" TED and TEDWomen: What's Next?
I've been meaning to cross post CV Harquail's excellent wrap up of the TEDWomen conference and the panel held in New York to discuss ways of fostering greater inclusion for women, people of color, and ideas that have not traditionally been chosen by the TED curators. Here is it is, full force and unedited.

My only additional comment is to suggest that the value of the controversy that emerged from TEDWomen has been significant. I hope that by raising consciousness we have opened up a path for gender parity in all such conferences and other "thought leader" events. Because after all, women do have at least half of the big ideas!

I'd love to know your thoughts now that the conference is over and we've all had some time to process it.
"Building on TED and the TEDWomen Conference: How Can We Make Conferences More Inclusive?"
We made a big start towards answering this question at our roundtable conversation after the TEDx636 NYC/ TEDWomen simulcast event. Our panel, organized by Natalia Oberti Noguera and sponsored by NYWSE, included  Brittany McCandless (moderator), Adaora Udoji, Liza Sabater, Ritu Yadav, and me.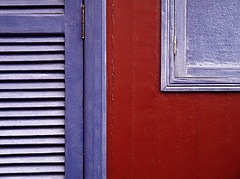 This post offers my personal, subjective summary of the conversation and the actions steps that were recommended. As my fellow participants, organizers, and allies share their perceptions of the event and 'next steps', I'll share these ideas and resources too.
Being inclusive doesn't end with simply being welcoming.
Leading inclusive conversations requires a new "language."
Get my new resource to help organizations like yours not just survive, but embrace these times of change & thrive.
FREE Language of Leadership Guide Book
Although our panel was diverse in terms of age, expertise, professional domain, culture, and racioethnicity, we shared the same over-arching goal: inclusivity and diversity not only at conferences, but also in the larger 'world of ideas'.
Liza Sabater led off by describing a history of her efforts with others to get more women onto panels at tech events. Liza noted that very early on, people created a wiki where women in tech with interesting things to say were recommended as speakers and panelists.  Adaora Udoji described a similar effort that she's been involved in to create a directory of women and men of color for corporate board membership.  Activists in the tech community  and beyond continue to point conference organizers to these lists of available speakers, and generate new and up-to-date resources. Most recent is Sara Holoubek's initiative, the Field Guild to Female Founders, Influencers and Deal Makers.
The sheer number of directories like these, and the sizes of the database of nominees they contain, puts the lie to the claim that "there aren't 'enough' women". If conference planners were to use these resources, they could find many qualified speakers from diverse groups. And, using these resources, conference planners could help to alleviate the tokenizing experience that both Liza and Adaora mentioned, where the same one or two women, or people of color, are being asked to represent over and over again.
Despite having an abundance of women available to speak, conferences still lack gender parity. So, there is still work to do to get these women into panels and onto speaker lineups so they can bring their big ideas into the conversation.
Four Strategies
We came up with four different, complementary strategies:
Advocate for Gender Parity at TED and TEDx
Advocate for Gender Parity at every conference, with a more general campaign
Create alternative conference spaces built on inclusion and diversity as a foundational principle
Create ad hoc, smaller scale opportunities for women (and men) to share their ideas publicly
1. Gender Parity at TED and TEDx
Taking ideas and comments from my own blog posts and from insights by Michelle Tripp, we've started a few microactions directed at influencing TED itself. Some tactics are loosely organized in the SHE Should Talk At TED campaign, (#SHEtalkTED), initiated by Debra Condren, Gloria Feldt and me, and anchored on Facebook. We are working on a button that can be shared to nominated women as potential speakers for TEDs and TEDxs. And, we will soon send a formal invitation to TED organizers to invite them to a conversation about inclusion.

There is also the Dubai-based campaign sponsored by Susan Macaulay at Amazing Women Rock. Susan has been advocating for more women speakers at TED events for the past two years.
She has also posted more than 200 TED and TEDx talks by amazing TED women (http://www.amazingwomenrock.com/ted-talks/awr-ted-talks-list.html) on her site. She updates the list regularly, and tweets several TED women talk links daily on Twitter from @AmazingWomen (http://twitter.com/AmazingWomen).

2. Advocate for Gender Partity at Every Conference, with a more general campaign

Natalia Oberti Noguera has started a broad campaign for inclusion: #MoreVoices. #Morevoices includes a Tumblr, a hashtagging campaign, and an action on IfWeRanTheWorld: "add #morevoices to conferences".
Rachel Sklar's #ChangeTheRatio effort, begun last year, is one we should continue to embrace. #ChangeTheRatio includes a Tumblr and a speaker series, as well as a @ChangeTheRatio Twitter account and hashtaging. Rachel's efforts are targeted more at tech events, but the awareness of a need to #ChangeTheRatio of men and women, to achieve #GenderParity, is something that helps not only the tech community but also the larger public community involved in discussing ideas.
Sara Holoubek's initiative, the Field Guild to Female Founders, Influencers and Deal Makers, has a web page where people can nominate interesting women and keep track of the growth of the Field Guide.
3. Create alternative conference spaces built on inclusion and diversity as a foundational principle
If you were designing, from the ground up, a scalable conference about ideas that embraced inclusion of women and men, and people of different cultures, races, abilities, and orientations, it would probably not look like TED.
Sure, it might have strong branding, a great reputation, a significant online distribution, and weighty influence in the tech, entertainment, and design world conversations, but it might not be organized around a 'singular, great, individual giving a speech'.

An inclusive conference might include team presentations, interactive conversations, tummeling, unconferencing, and a whole range of learning and discussion strategies that are implicitly less hierarchical than having everyone watch the 'sage on the stage'. It would not depend on the transmittal model of learning (where wisdom flows from the speaker to the passive, receptive audience) and involve more co-learning, facilitated discussions.
Conference spaces themselves would be designed to facilitate interaction, many modalities of learning, opportunities for reflection, and even opportunities for practicing new skills. Liza Sabater continues to look for funding for a conference along a more inclusive model, focused on tech. There are surely others with a similar interest– and you should follow Liza on Twitter @blogdiva.
TED is a terrific event but it is not the only way great ideas can be shared, be spread, and become influential. There are other models, and new conferences can and should be created along these additional models.
4. Create ad hoc, smaller scale, frequent, local opportunities for women to share their 'Big Ideas'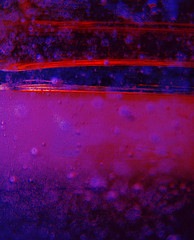 One argument that is offered to explain the under-representation of women at TED and other conferences is the belief that women are scared or otherwise ill-equipped to speak in large events like these. I grant that there may be some truth to these claims of reticence, despite the presence of truly outstanding women presenters like the women who graced the TEDx636 stage last week.
Certainly, the kind of 'sage on the stage' presentational style expected at TED is something that is learned. And, other modes of public idea facilitation are also learned– one may be born with the inclination, but the skills themselves can be taught, learned, and developed.
To develop their presentation skills, women could participate in ongoing public events like IGNITEnyc, FRED Talks, CreativeMornings (events and videos sponsored by Emily Cohen), NerdNite, and more. (Send me links and I'll add them here).
This strategy also helps directly with the main goal, getting women's ideas into the larger conversation.  At these ad hoc events, we can present ideas to each other, talk about them together, and then share them more broadly with our own networks.
There is an abundance of terrific women, with great ideas worth sharing. And, there is an abundance of tactics and strategies for working towards the overarching goal: gender parity, diversity, and inclusion in all conferences and in influential conversations about ideas.
Whether you gravitate towards a TED-specific effort, a broader inclusion effort, a 'we can build it' effort, or joining ongoing programs to add you own and others' voices, there is a way for you to join in.
Hit those links, above, and get on Twitter, Facebook, and the blogosphere. Let's hear you — add to the #morevoices for #genderparity in the world of Big Ideas.
See Also:
Speak Up, Speak Out, Take The Stage: The World Needs More TED Women at AmazingWomenRock.com