I've been meaning to cross post CV Harquail's excellent wrap up of the TEDWomen conference and the panel held in New York to discuss ways of fostering greater inclusion for women, people of color, and ideas that have not traditionally been chosen by the TED curators. Here is it is, full force and unedited.

My only additional comment is to suggest that the value of the controversy that emerged from TEDWomen has been significant. I hope that by raising consciousness we have opened up a path for gender parity in all such conferences and other "thought leader" events. Because after all, women do have at least half of the big ideas!

I'd love to know your thoughts now that the conference is over and we've all had some time to process it.
"Building on TED and the TEDWomen Conference: How Can We Make Conferences More Inclusive?"
We made a big start towards answering this question at our roundtable conversation after the TEDx636 NYC/ TEDWomen simulcast event. Our panel, organized by Natalia Oberti Noguera and sponsored by NYWSE, included  Brittany McCandless (moderator), Adaora Udoji, Liza Sabater, Ritu Yadav, and me.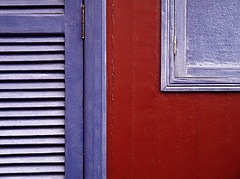 This post offers my personal, subjective summary of the conversation and the actions steps that were recommended. As my fellow participants, organizers, and allies share their perceptions of the event and 'next steps', I'll share these ideas and resources too.
Although our panel was diverse in terms of age, expertise, professional domain, culture, and racioethnicity, we shared the same over-arching goal: inclusivity and diversity not only at conferences, but also in the larger 'world of ideas'.
Read More