"I don't want to, you know, say to Joe, 'Hey Joe, can I have a hundred bucks for this?' . . . I think it's important for every woman to have her own money and be independent."
~Jill Biden, wife of Vice President Joe Biden and the first woman in that role to continue her professional employment
One of the things that often keeps us stuck in a bad situation is money. Lack of money, or poor money habits, can keep us stuck in a dead end job or in a bad relationship, because we're afraid to head into the murky, chaotic waters alone. But financial independence is a critical part of stepping into your power. Financial expert Manisha Thakor knows a lot about that subject. Hear what she has to say about it: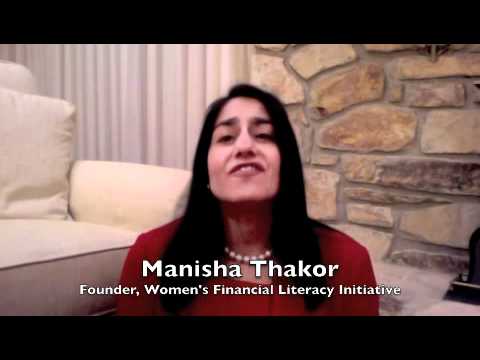 What financial tools have helped you Carpe the Chaos? When has a chaotic situation given you the opportunity to try a new job or a new way to manage your finances so that you have the power to live as you wish? I'd love to hear from you.
GLORIA FELDT is the New York Times bestselling author of several books including No Excuses: 9 Ways Women Can Change How We Think About Power, a sought-after speaker and frequent contributor to major news outlets, and the Co-Founder and President of Take The Lead. People has called her "the voice of experience," and among the many honors she has been given, Vanity Fair called her one of America's "Top 200 Women Legends, Leaders, and Trailblazers," and Glamour chose her as a "Woman of the Year."
As co-founder and president of Take The Lead, a leading women's leadership nonprofit, her mission is to achieve gender parity by 2025 through innovative training programs, workshops, a groundbreaking 50 Women Can Change The World immersive, online courses, a free weekly newsletter, and events including a monthly Virtual Happy Hour program and a Take The Lead Day symposium that reached over 400,000 women globally in 2017.